BIOLOGY PRE-VET MAJOR
Pursue a career in animal health today
If you are considering a pre-veterinary degree, you likely have a desire to attend graduate school and work in the animal health field. You don't have to wait until then to set yourself up for success! HU's program combines strengths in agriculture and biology while giving you real-world experience and an exceptional classroom education. You'll benefit from our outstanding pre-med track record and work with livestock to obtain rigorous scientific training, all at the same time!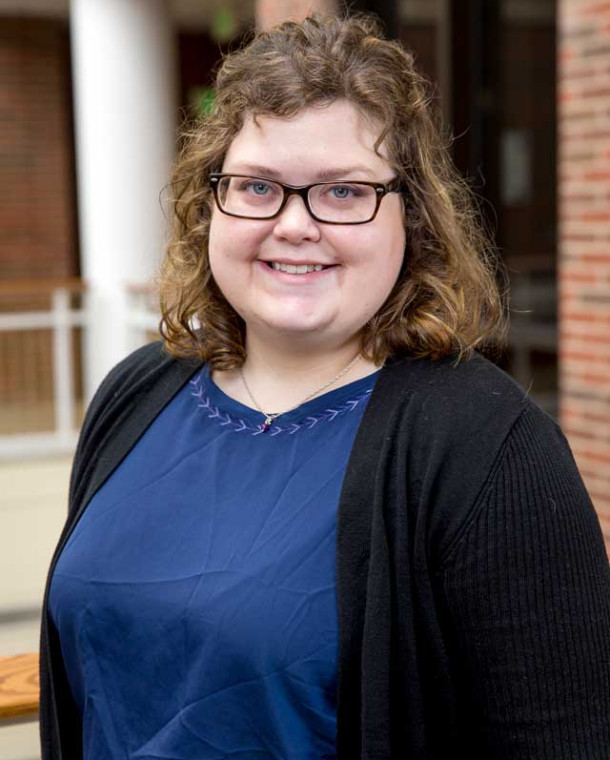 Dr. Jessica Baggerman
Associate Professor of Agriculture
"Veterinarians are a crucial component to the local, national, and global economy, as animal health is closely tied to public health and safety, trade, and human wellbeing."
A PEEK INSIDE THE REQUIREMENTS
Biology Pre-Vet Curriculum
The unique design of HU's pre-vet program combines our strengths in biology and agriculture to give you flexibility in the courses you take. You will focus on the aspects of veterinary medicine that interest you while also meeting the pre-requisites to apply to veterinary school.
Animal Anatomy and Physiology
Animal Science
Cell Biology
Comparative Embryology
Ecology
Environmental Resources
General Microbiology
Genetics
Nutrition of Farm Animals
Zoology
Don Strauss Animal Science Education Center
The Don Strauss Animal Science Center (ASEC) is a 10,000 square foot facility that includes a flexible pen space with the ability to adapt to different species of farm animals, as well as enclosed pen spaces for animals that require more isolation and/or consistent temperature. Included in the space is a 1,400 square foot classroom with observation windows overlooking the flexible pens.
The ASEC serves as a lab experience for those students enrolled in various animal science courses. When appropriate, the center also serves as a space for area K-12 schools to visit and learn more about Huntington University and also the animal industry.
Learn more about how the ASEC can benefit your Biology Pre-Vet coursework.
Livestock Learning Lab
Located 20 minutes north of campus, the Livestock Learning Lab at Three Rivers Farms includes multiple fenced-in pastures and run-outs along with three barns, including a seven-stall animal barn with an attached office space.
The Three Rivers Farm will serve as a hands-on learning experience for those students pursuing degrees in agribusiness-animal production, animal science, and pre-veterinary medicine. The farm will serve as a lab experience for those students enrolled in courses such as Animal Health and Disease, Livestock Management and Production, and Animal Growth and Development. Additionally, students interested in joining HU's livestock judging team or other competitive agriculture teams will use the space for their practices.
Dedicated Faculty and Staff
You May Also Be Interested In