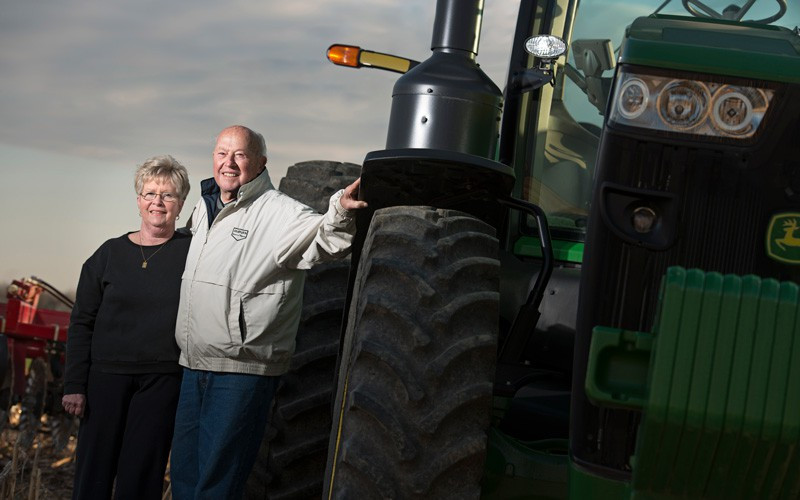 CROP SCIENCE AND AGRONOMY MAJOR
Growth, from planting to harvesting
Just like discipling a Christ-follower, planting a seed, nurturing its growth, and seeing a healthy harvest isn't always as straightforward as it may seem. Crop production is similar. There's so much that goes into the crop production process before a harvested crop is a reality. The combination of ecology, environment, soil, water, nutrients, and much more all impact the health and viability of the harvest.
Huntington University takes a holistic approach to agriculture, helping you study the science behind crop production and get out in the field to experience agriculture firsthand.
A PEEK INSIDE THE REQUIREMENTS
Crop Science and Agronomy Curriculum
Huntington University's crop science and agronomy program helps you tackle the complexity of crop production through a background in agriculture and the natural sciences. Whether you're looking for a career as a soil scientist, plant breeder, precision ag specialist, or something else, your studies will set you up for success and competitive placement in graduate programs and entry-level positions.
Crop Science and Agronomy
Animal Science
Agroecology
Precision Agriculture Basics
Soil Science
Crop Production
Plant Breeding
Cell Biology
Genetics
Biochemistry
Dedicated Faculty and Staff
You May Also Be Interested In