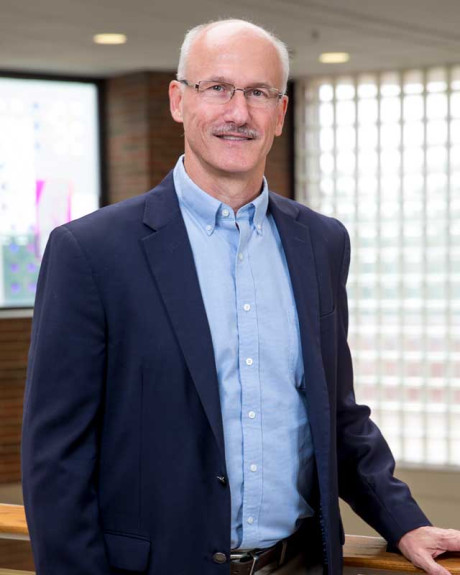 Raymond Porter
Associate Professor of Agriculture / Director of Academic Programs, Haupert Institute for Agricultural Studies
(260) 359-4347
rporter@huntington.edu
For 26 years, Dr. Porter led the wild rice breeding project at the University of Minnesota's North Central Research and Outreach Center in Grand Rapids, Minnesota, including three years of post-doctoral work at the center.
His responsibilities included grant-writing, budget oversight, hiring and supervision of research personnel, planning, analysis, and reporting. Research areas involved plant breeding, agronomy, plant pathology, seed research, and experimental plot design and analysis. He also gave numerous presentations on many aspects of wild rice, and guest lectured for a number of courses at the University of Minnesota.
Porter holds a Ph.D. in Plant Breeding with minors in Entomology and International Agriculture from Cornell University, a Master of Arts in Science & Religion from Biola University, and a Bachelor of Science degree in Biology with a concentration in Human Needs and Global Resources (HNGR) from Wheaton College.
He is a member of the American Society of Agronomy, the Crop Science Society of America, the National Association of Plant Breeders, the American Association for the Advancement of Science and the Evangelical Philosophical Society. He has authored or co-authored more than 100 articles, primarily focused on American wild rice.