ABLE Program
The Huntington University ABLE Program (Achieving Balance in Life through Education) is designed to support students with intellectual disabilities in having a college campus experience.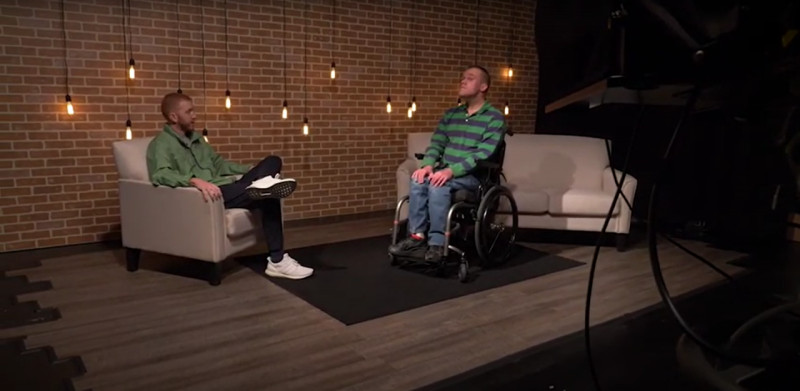 What ABLE Provides?
The ABLE program provides individuals with intellectual disabilities ages 18-24 with the opportunity to be part of a university campus. Students, both independently and with support from peers, attend/audit classes, work on campus, take supportive classes in understanding finances, social skill needs and independent living, and participate in extracurricular activities.
The program not only supports the students with disabilities, but provides an equally important opportunity for all typical students, faculty, and staff to more fully understand the potential of individuals with disabilities.
If you have questions about the ABLE Program, please contact Makayla James at mjames@huntington.edu or by calling (260) 359-4106.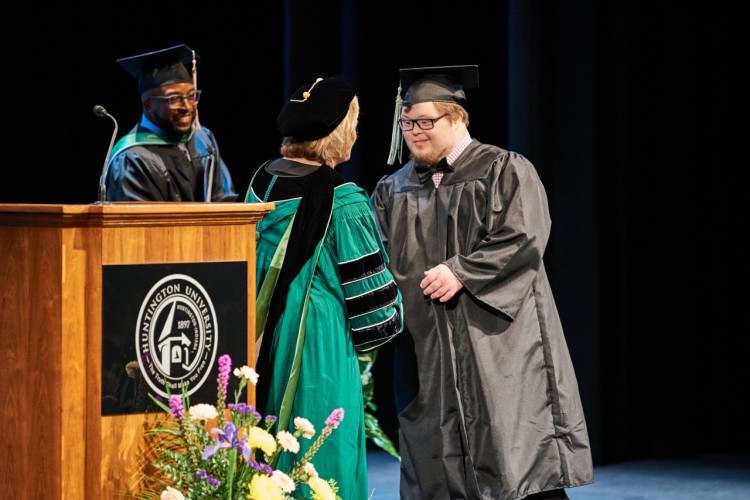 Graduation
Beginning in May 2021, students in the ABLE Program are a part of the Commencement Ceremony and walk to receive a certificate for participating in the ABLE Program. ABLE is designed as a four-year program for students. It is recognized that less than four years in ABLE may be a better fit for a specific student and his or her family. Walking at commencement is an opportunity reserved for students who have completed four years in the program as the program was initially intended.
Help Support Our Mission
The ABLE program is dedicated to developing, expanding, and improving inclusive higher education options for people with intellectual disabilities.
Make a Donation