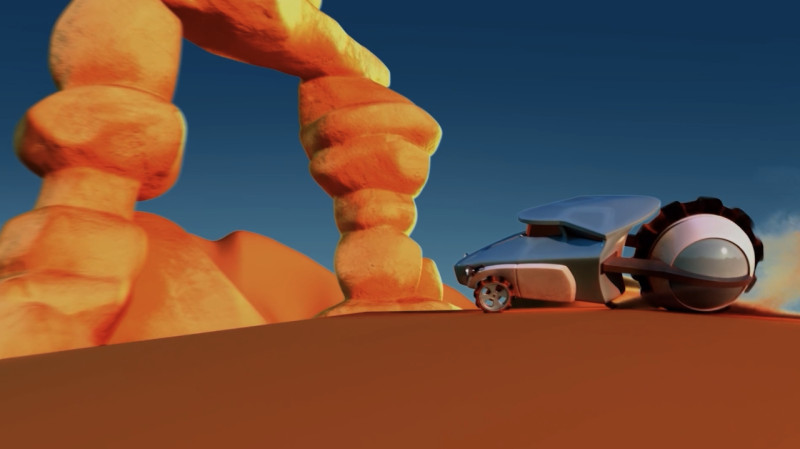 ANIMATION MAJOR
Set the visual world in motion
Regardless of how animation technology evolves in the future, crafting a well-written and well-animated story remains paramount to the solid foundation on which you build your career. As you study animation at Huntington University, you will focus on image, motion, character, and story, learning the necessary animation techniques to help you find your niche in any market you choose. Whether your goal is to impact visual culture in an agency setting, at an animation studio, creating characters for video games, or something else, animation is everywhere and there's a place for you.
A PEEK INSIDE THE REQUIREMENTS
Animation Curriculum
As you study animation at Huntington University, you will have access to all the essential tools of the trade. With fully equipped computer, traditional, and stop motion labs, along with green screens, editing labs, a sound stage, a Foley pit, and a screening theatre, you will be able to see your work in motion how it was meant to be viewed.
You'll have hands-on experience with animated media beginning in your very first semester as a student, and you will learn 2D hand-drawn and stop-motion animation, motion graphics, 3D computer technology, and everything in between.
Tools and Media Management for Animators
Drawing and Painting
Intro to Motion Graphics for Animators
3D Computer Graphics
Storyboard and Concept
Principles of Character Animation
Inspirational Design for Digital Media
Faith, Film, and Culture
Animated Student Short Films
Junior Animation Studio Experience
At Huntington University, we offer Animators an opportunity to work alongside real clients and local businesses through our Junior Animation Studio class. Learning how to make an impact for the local community with the students' passions, storytelling and animations are always one of our top priorities.
Junior Animators will be immersed in this one-of-a-kind experience as they are placed on teams to create short Public Service Announcements or Promotional Media in partnership with these community businesses. In the past we've partnered with Habitat for Humanity, the Fort Wayne Children's Zoo, and Conner Prairie: Indiana's Living History Museum. Check out some past projects below!
3D Modeling and Sculpting
Animation stretches across multiple mediums and software, and we are no strangers to the world of 3D Animation. At Huntington University we teach extensive classes that explore the realms of 3D design, 3D modeling, digital sculpting, texturing, lighting, and rendering. Students will experience how to craft 3D characters and worlds in the context of 3D story-driven animation as well as gain an understanding of both the 3D film and video game pipeline processes.
Students will get the chance to craft toy designs, video game models, 3D animated characters, environments, simulated fx, 3D commercial product designs, medical and machine-based content, and much much more. Examples of student work can be seen below.
Visual Development
Animation cannot exist without first exploring the visual design of the piece. Defining and building a world through character, prop, and environment concepts, as well as costume, color, and style. Students can expect to learn the ins and outs of effective animation design as they work alongside their peers in simulated studio settings that teach professional methods and practices. Whether you are designing for animated films, series, or commercials – the design processes are similar, and students can expect to gain experience in all those areas.
Dedicated Faculty and Staff
You May Also Be Interested In