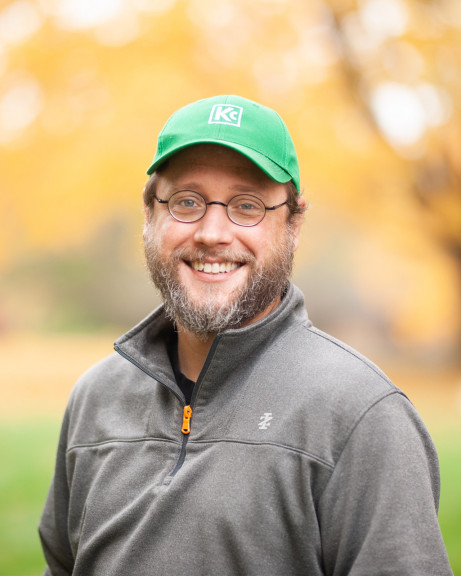 Matthew Webb
Department Chair, Assistant Professor in DMA / Film
(260) 359-4291
mwebb@huntington.edu
Matt Webb, writer, director, and producer, joined the Huntington University team in 2016 as Instructor of Film Production.
Beginning his work after graduating from Huntington in '98, Webb has worn many hats. He worked on two feature films projects — first assistant director for one and producer for the other — and he was the writer and director on his own documentary One Year Road Trip: Generation of Generosity. Fodder for his documentary, One Year Road Trip: Generation of Generosity, came from the Webb family's 14-months road trip where they visited all 50 states and captured the stories to create a documentary and short film series featuring 75 children who are changing the world.
Webb also was a missionary in Haiti for three years where he met his wife, Eva. They moved to Pasadena, California, where they lived for 12 years before coming to the Midwest and residing in Huntington with their son Jaq, and daughters, Solveig and Evie.
He received his BA in Theater at Huntington University in 1998. He later went on to earn his Master of Arts in Theology and Arts from Fuller Theological Seminary in Pasadena, California, in 2008.
When he isn't experimenting with cooking or mentoring students through the entire film production process, Matt enjoys time on the disc golf course.