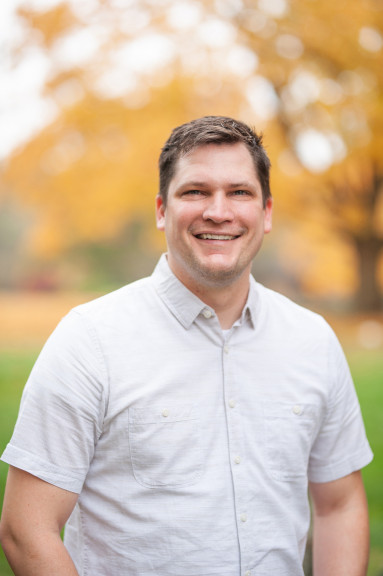 Curtis Wood
Instructor of Digital Media Arts.
Joined the Huntington University faculty in 2015.
Curtis Wood returned to his alma mater to teach animation in the Department of Digital Media Arts. His classes focus mainly on skill development and the use of different media, including drawing, motion graphics, 3D design, and traditional animation.
Curtis is eager to share his passion for drawing with his students. He works to help them develop their skills and techniques in their first years at HU, laying a solid foundation that will enable them to grow into confident and skilled artists.
Originally from Graytown, Ohio, Curtis currently lives in Huntington with his wife and their children. When he is not drawing or assisting students with animation, Curtis enjoys spending time with family and friends as well as movies, TV, and video games. His work is available at CurtisWalkerWoodArt on Facebook, Instagram, and Vero.
Education:
Bachelor of Science in animation, Huntington University
Notable Experiences:
Freelance motion-graphics animator for 10 years: Marriott, Joseph Decuis, Sweetwater, Reusser Design, Leoni, Hobnobben Film Festival, Micropulse, and more
Syndeo Studios, co-founder
Publications/Awards:
Gold Addyâ Award for "Celebrate Norm," Syndeo Studios (2014)
Served as producer, CG supervisor, and post-production supervisor for the festival award-winning student film "Fireflower"