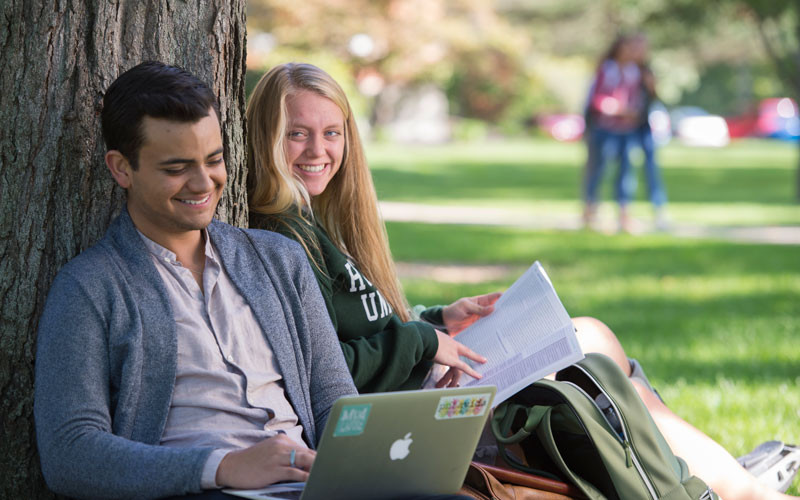 MISSIONS MAJOR AND MINOR
To the ends of the earth
Whether you're at home or abroad, you can minister in the name of Christ no matter where you go. If you feel called to work internationally or across cultures, leading new believers in growing faithfulness to God, studying missions at HU will prepare you. With professors who have served as missionaries around the world, they will equip you for thoughtful, faithful service. From opportunities to teach internationally during the summer months, taking missions trips during school breaks, and working with international populations in Fort Wayne, you'll take the Gospel to the ends of the earth.
A PEEK INSIDE THE REQUIREMENTS
Missions Curriculum
With a discipleship-based approach, your professors will help you implement Biblically sound strategies for ministry, drawing upon their own experiences in the mission field. You will gain access to a PRIME experience: Practical Research and Immersion for Ministry Effectiveness, and work closely with effective ministry leaders who will guide you through full-time ministry work and leadership experiences. Experiences like this, along with other on-campus extracurricular activities will help you feel prepared for a life in full-time missions after graduation.
Mission of the Church
Lifespan Development for Ministry
Discipleship and Evangelism
Relationships in Ministry
Intercultural Communication
History and Theology of Missions
Personal Life of the Minister
Curriculum Development
Teaching for Character Transformation
Issues in Ministry
Ministry Skills
Dedicated Faculty and Staff
You May Also Be Interested In