Organizational Management
Is an online associate degree in Organizational Management right for me?
If you're interested in developing the skills you need to be an effective leader and manager in virtually any area of business you choose, then yes! Now might be the perfect time to start pursuing an Associate of Science in Organizational Management.
Thinking about earning a college degree but wonder how you will juggle work and family demands on a limited budget? HU's fully online Organizational Management program, designed specifically to help you finish your degree around a busy schedule, may be the perfect solution. Our five-week online courses let you focus on your studies — and the next step in your career.
Why study Organizational Management at Huntington University?
Workers with associate degrees have lower unemployment rates and higher incomes than those with high school diplomas or only "some college."
No prior college experience is necessary to start our program.
You can complete your degree without giving up your current job — or valuable family time!
Learn leadership principles rooted in Christian faith.
Develop excellent interpersonal skills, understand human behavior and learn how to develop credibility with colleagues and employees.
Lay the groundwork for your future bachelor's degree.
With an Associate of Science in Organizational Management, you're well on your way to a variety of expanded opportunities, complete with potential salary increases and greater responsibilities. Think management roles in nearly any industry you can imagine, including community services, government agencies, and health services. Or you can take your career to the next level with a bachelor's degree.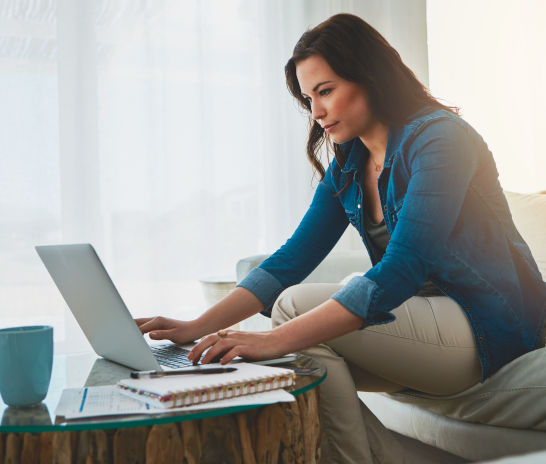 There's so much more we could tell you about Huntington University.
We would love to have a conversation with you about your goals and how we can help you reach them. To get started, tell us a little more about how our admissions team can contact you.
Interested in learning more?
Earn your degree through engaging online courses.
Huntington University specializes in creating a supportive online learning environment for busy adults. You'll earn the same degree as traditional college students but with the convenience of completing weekly courses around your schedule.
HU's Associate of Science in Organizational Management engages students in problem solving and creative thinking. You'll develop new business tools and gain systematic approaches essential in today's dynamic and rapidly-changing business environment.
Our degree programs are built on Christian principles and enriched with our broad curriculum in the liberal arts. Your professors will help you integrate academic excellence with your Christian faith. If you want to connect with fellow students and faculty mentors in meaningful ways, all while gaining the professional competence you need, Huntington University is where you belong.
Need more information about our programs?