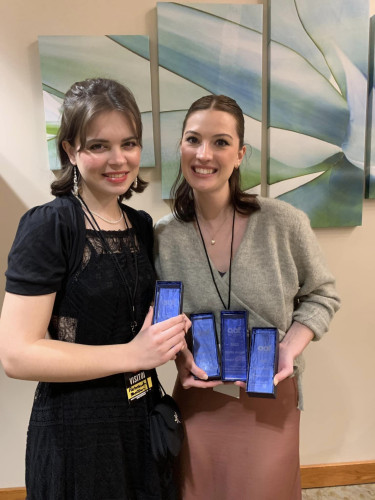 GRAPHIC DESIGN
Engage visual culture through graphic design
As a graphic design major, you will gain hands-on experience right away. Our state-of-the-art digital lab will equip you with the technology you need to develop your skills and put them to use in practical, problem-solving ways. Your professors will guide you through client-based creative idea development for the design marketplace, where you will leave your mark on logo design, poster and brochure creation, advertising and brand identity, photography and web design, illustration, and so much more.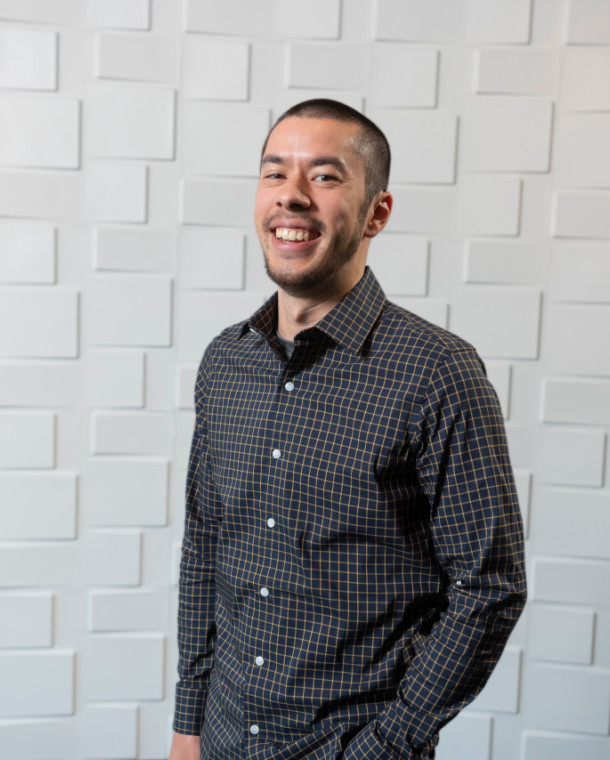 Joel Dirnberger
Graphic Designer at Caliber Creative in Sioux Falls, SD Graphic Design, 2013
Huntington University Art & Design prepared me for the design field by teaching me how to incorporate the principles and elements of art. Without learning these fundamentals, I wouldn't be enjoying the job I have today.
We are proud of our graduates.
Our graphic design graduates find jobs in their major with a variety of job titles and in various industries across the country.
Web Project Manager, Asher Agency, Fort Wayne, IN
Product Design Analyst, Cable Bullet, Warsaw IN
Web & Design Manager, The Ohio State University College of Nursing, Columbus OH
Brand Specialist, Premier Truck Rental, Fort Wayne IN
Tech Designer, Disney World, Orlando FL
Creative Director, Greater Fort Wayne Inc., Fort Wayne IN
Owner/Photographer, Ashley Ray Photography, Ada OH
Marketing Manager, Tallman Equipment Company, Columbus IN
Art Director, Interrupt Branding & Marketing Agency, Sylvania OH
Creative Director, REXIG Group, Oakville ON
Associate Director of Design, Purdue University Fort Wayne, Fort Wayne IN
Graphic Design & Production, Jiffy Print, Marion IN
Social Media & Public Relations Specialist, Tarkett Contract, Solon OH
A PEEK INSIDE THE REQUIREMENTS
Graphic Design Curriculum
Participate in everyday visual culture while honing skills that will benefit future clients and communicate your ideas in a visual medium. Your graphic design courses combine a fine arts foundation with a special emphasis on practical experience, designing for on-campus events, client-based needs, and more. Create beautiful designs in a digital lab with modern technology and complete advanced studios and an internship in graphic design in preparation for a senior exhibit and portfolio.
2D Design
3D Design
Art History
Computer Illustration
Digital Photography
Drawing
Illustration
Intro to Adobe Suite Programs
Painting
Visual Communication and Graphics
Web Design
Dedicated Faculty & Staff
You May Also Be Interested In