FINE ARTS
Develop your creative expression and style
Building on the rich history of artists who have gone before you, your time studying fine arts at HU will help you hone your craft and deepen your understanding of others' works. As you explore a wide range of interests in the fine arts, you'll spend time developing your own style in order to progress toward a confidence and maturity in your own expression. With plenty of opportunities to display your own work, including on campus in the Robert E. Wilson Gallery, and off campus through art invitationals and juried art exhibits, you'll build a strong portfolio to set you up for a future in the art community.
A PEEK INSIDE THE REQUIREMENTS
Fine Arts Curriculum
Dedicated to producing artists of unique creative thought and outstanding Christian faith, the fine arts program at HU enables students to develop an understanding and appreciation for the meaning of past and present art and design. The curriculum provides direction and stimulation to student artists, while giving flexibility to pursue an individualized program. Visiting artists, on-campus gallery exhibits, and field trips will expose you to cultural resources in regional cities.
2D Design
3D Design
Art History
Ceramics
Drawing
Figure Drawing
Illustration
Painting
Photography
Sculpture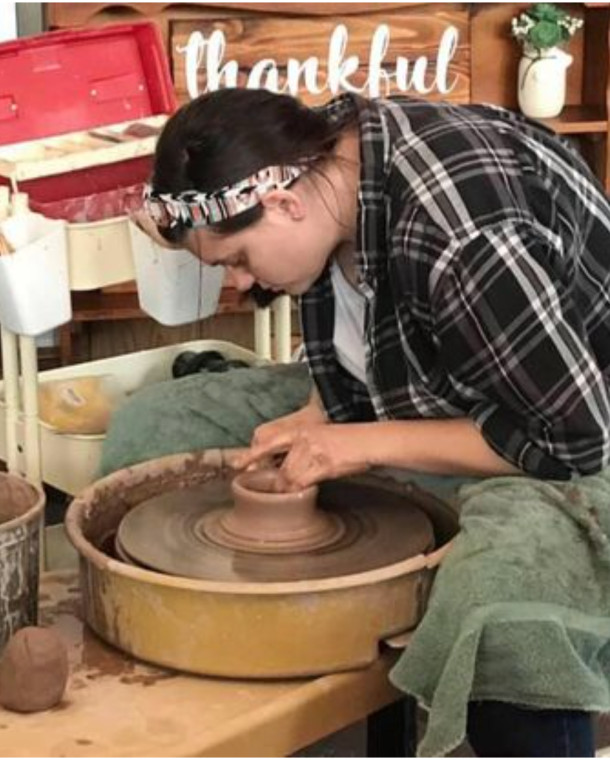 Tabby Lewis
Fine Arts, 2016
Each class and professor in the Department of Art & Design at Huntington University helped me achieve my Fine Arts degree and make me a better artist. I use what I learned in my classes each day, whether it is basic steps of throwing my pieces on the pottery wheel or pricing my final work for sale.
Dedicated Faculty & Staff
You May Also Be Interested In