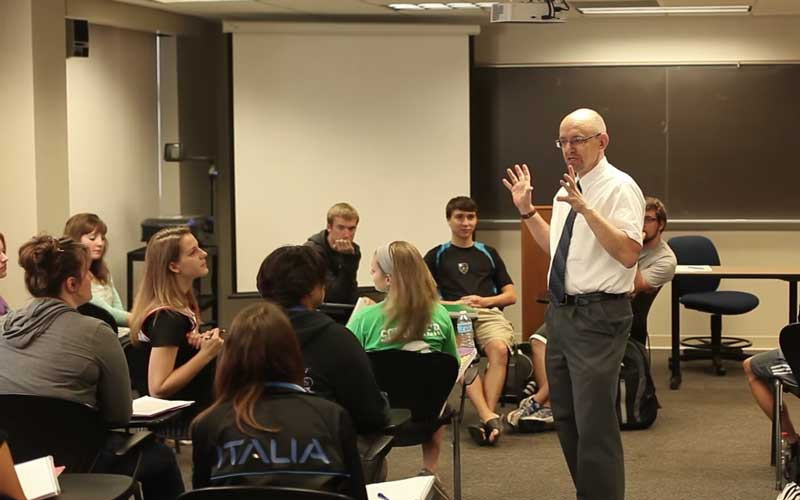 INTERNATIONAL & DEVELOPMENT STUDIES MAJOR
Historically, academia has been content to simply study questions of the Christian role in globalization, transnational conflicts, and social unrest. However, HU recognizes the growing need for graduates with an understanding of political, historical, and legal ramifications of these problems, as well as the economic, social, and spiritual consequences. As you study international and development studies, you will learn to grow into a responsible and ethical scholar and practitioner who can impact communities for Christ at the local and global level.
A PEEK INSIDE THE REQUIREMENTS
International & Development Studies Curriculum
This interdisciplinary major brings together studies in history, political science, communication, agriculture, ministry, language, sociology, and psychology in order to build a solid foundation to support your interest in the relationship between economic development, government, natural resources, and transnational crisis. You will develop critical analysis and problem solving skills, as well as cultural awareness, preparing you for work in NGOs, peace studies programs, educational settings, and more.
Contextualization
Cultural Anthropology
Environmental Resources
Human Development
Intercultural Communication
Population Studies
Principles of Macroeconomics
Principles of Sociology
Religions of the World
Dedicated Faculty and Staff
You May Also Be Interested In