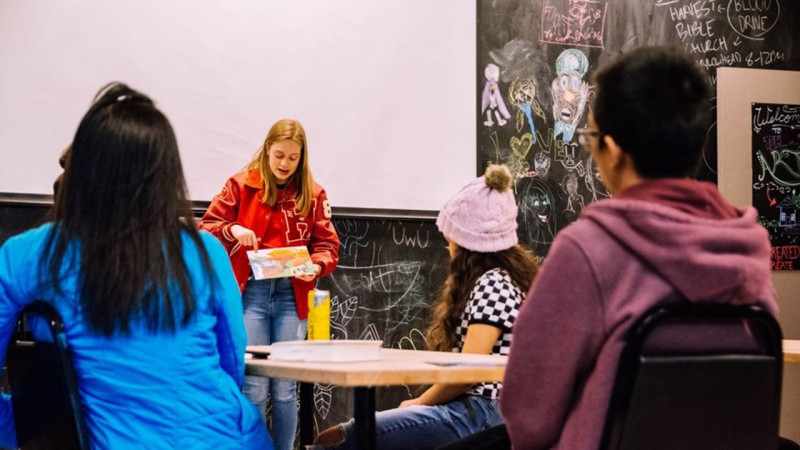 ELEMENTARY & SPECIAL EDUCATION MAJOR
Earn a dual degree and serve those with exceptional needs
Pursuing a career in education and fostering the youth of tomorrow is an important and essential path. Having a heart for those with exceptional needs adds a unique layer to your profession in education. With a dual license in elementary and special education, you will be able to impact the world for Christ, encouraging children, their parents, and their teachers to see the ways that these children can have value and success in this world. You will be equipped to show God's love through tested teaching techniques and serve a multitude of grade levels.
A PEEK INSIDE THE REQUIREMENTS
Elementary & Special Education Curriculum
The unique design of HU's dual elementary and special education major prepares you to teach in both special education and traditional classroom settings. You will receive rigorous training in education while gaining comprehensive experience in a series of courses, field experiences, and student teaching.
Upon passing your boards, you will be able to obtain a license for Exceptional Needs: Mild Intervention in grades P-12, as well as the regular K-6 Elementary license. With plenty of observation and participation hours, you will gain a wide exposure to different grade levels and styles of teaching and learning.
Educational Psychology
Early Childhood Literacy Development
Reading Methods & Materials
Fundamentals of Reading
Diagnostic & Corrective Reading
Integration of Tech in the Classroom
Education of the Exceptional Learner
Foundations of Special Education
Differentiated Instruction
Behavioral Management for Mild Intervention
Dedicated Faculty and Staff
You May Also Be Interested In