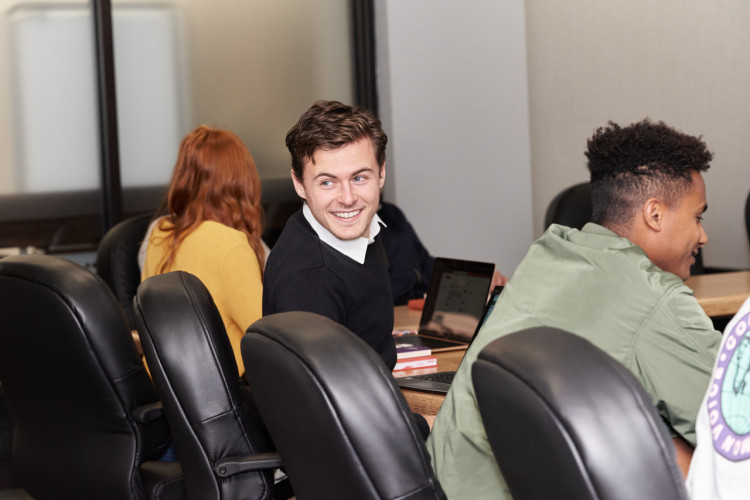 WHY BUSINESS
Design Your Path to a Future in Business
At Huntington University, we recognize that you might be interested in a business path completely different from your classmates, and we celebrate that. The department offers a multifaceted approach to business, giving you the ability to customize your route to a degree. Whether you prefer management and marketing, or accounting and economics, there is a curriculum that meets your needs.
In addition to seeking growth and profit, you will learn how to approach business thoughtfully, recognizing your role as stewards of resources. Your time in the business department will include:
practicing business communication

networking with professionals

simulating start-up ventures

understanding resource management

preparing for certification exams

developing effective strategies
100%
FACULTY INDUSTRY EXPERIENCE
HU students in the business department are led by business professionals, with 100% of full-time faculty having experience in the nonprofit or for-profit sector.
24/7
ACCESS TO OFFICE SPACE
UB Launch, an enterprise of Huntington University, offers 24-hour access to business students looking to rent office space for their business ventures.
8.7M
SMALL BUSINESS JOBS
Since 2005, small businesses in the United States have created 8.7 million net new private sector jobs, making a future in business a lucrative career option.
IS BUSINESS A GOOD FIT FOR YOU?
You might be a future business professional if…
Whether you're interested in starting your own business, or contributing to the success of an existing one, this is where you want to learn.
As you study business at Huntington University, you'll be given plenty of real-world opportunities to grow your network and understand which facet of the business world you'd like to pursue. With simulation learning, you can put your strategies to the test. If you have a dream, your courses at HU can help you develop a business plan to turn it into a reality.
From thoughtful stewardship to dynamic leadership, you'll see the intersection between profit and generosity and how that can shape your future.
Financial Advisor
Credit Analyst
Project Manager
Owner/Entrepreneur
Human Resources Manager
Auditor
Operations Manager
Budget Analyst
Event Manager
Marketing Manager
Maddie LeBlanc
Marketing (2023)
Throughout my four years at Huntington, the business department felt personalized to me. With every class I took, I got to know my professors more, and they got to know me more. Getting personalized help, advice, and mentorship made it easy to feel at home and appreciated. Every internship I got was recommended and encouraged by my professors and advisors, and they followed up with questions about how it was going and what they could do to help through the semester. The business department weren't just teachers I saw every Monday, Wednesday, and Friday; they were guides and friends during my four years at Huntington. The knowledge I learned from them as people and through the classes I took with them, I am taking with me as I move on into life beyond college.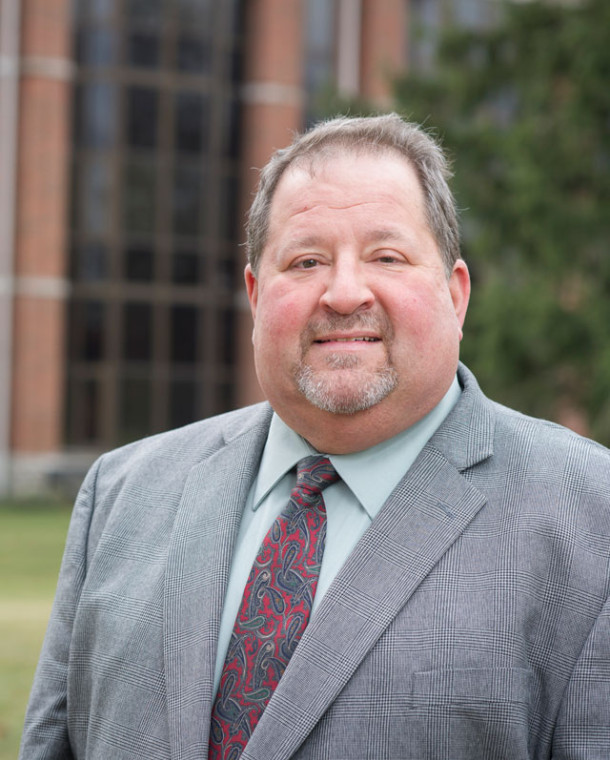 Dr. Brock Zehr
Assistant Professor of Business and Director of the MBA Program
I believe we can worship God through our work and how we practice business. I hope I can share wisdom from my experience, God's Word, and best business practices to prepare students for successful, fulfilling careers in business.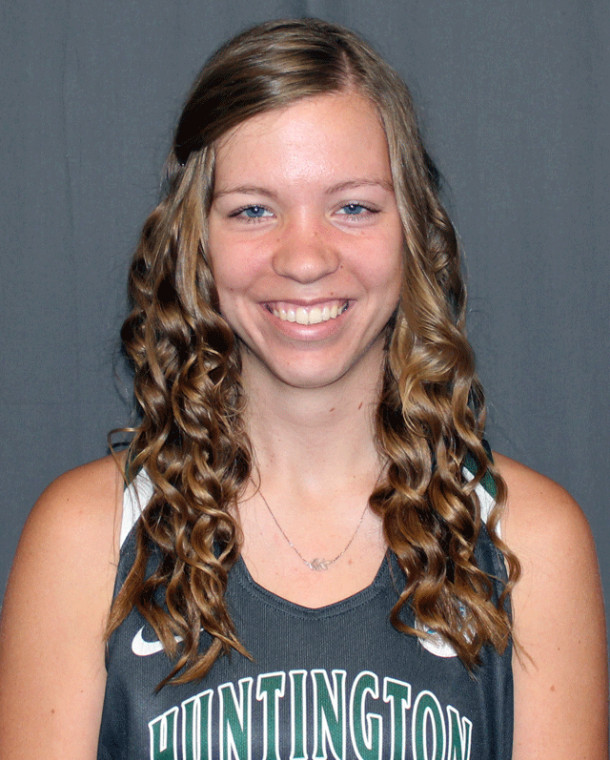 Cindy In't Groen
Management and Marketing (2020)
I decided to major in business because there's so much that can be done within this area. I don't know what my future holds – God hasn't shown me yet – but I love helping others. I hope whichever path God leads me, I will be able to glorify Him in all that I do.
Hands-On Experiential Learning
To truly engage with the business community in a transformative way, learning needs to be up-close and personal. That's why practical learning is built into our curriculum.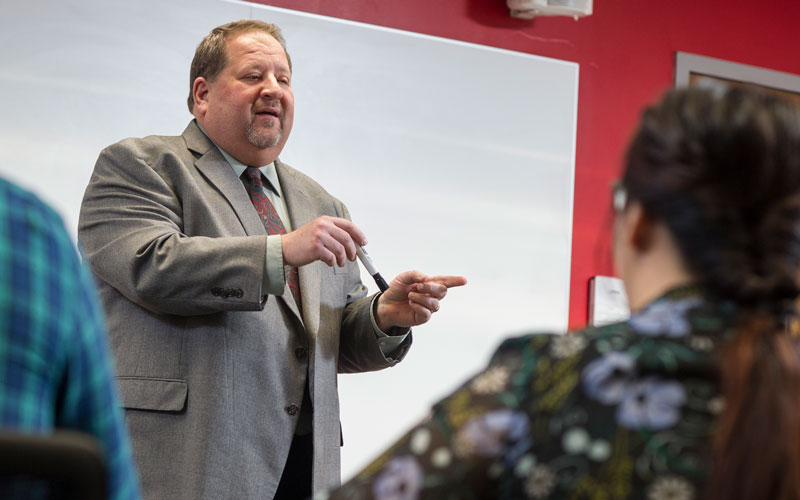 Practical learning is built into our curriculum. Learning outside the classroom through internships is important, but we'll also teach you practical skills in the classroom through software that simulates real-world economics and financial planning, research projects, and presentations that help you practice business communication.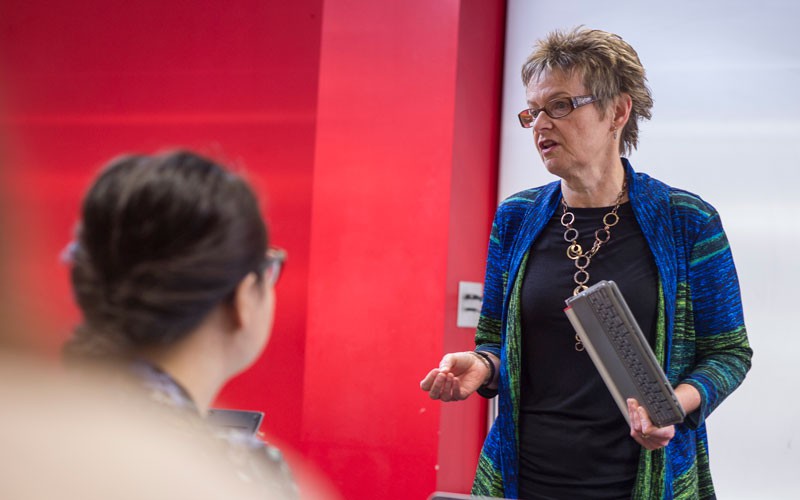 Education Through a Lens of Faith
Our University's size and dedication to excellence mean you will graduate with so much more than a business degree. At a Christian liberal arts university like HU, you will gain a strong community where you'll encounter faculty and staff who teach through a lens of faith, a unique chance to live and study alongside other believers, and opportunities to grow both academically and spiritually.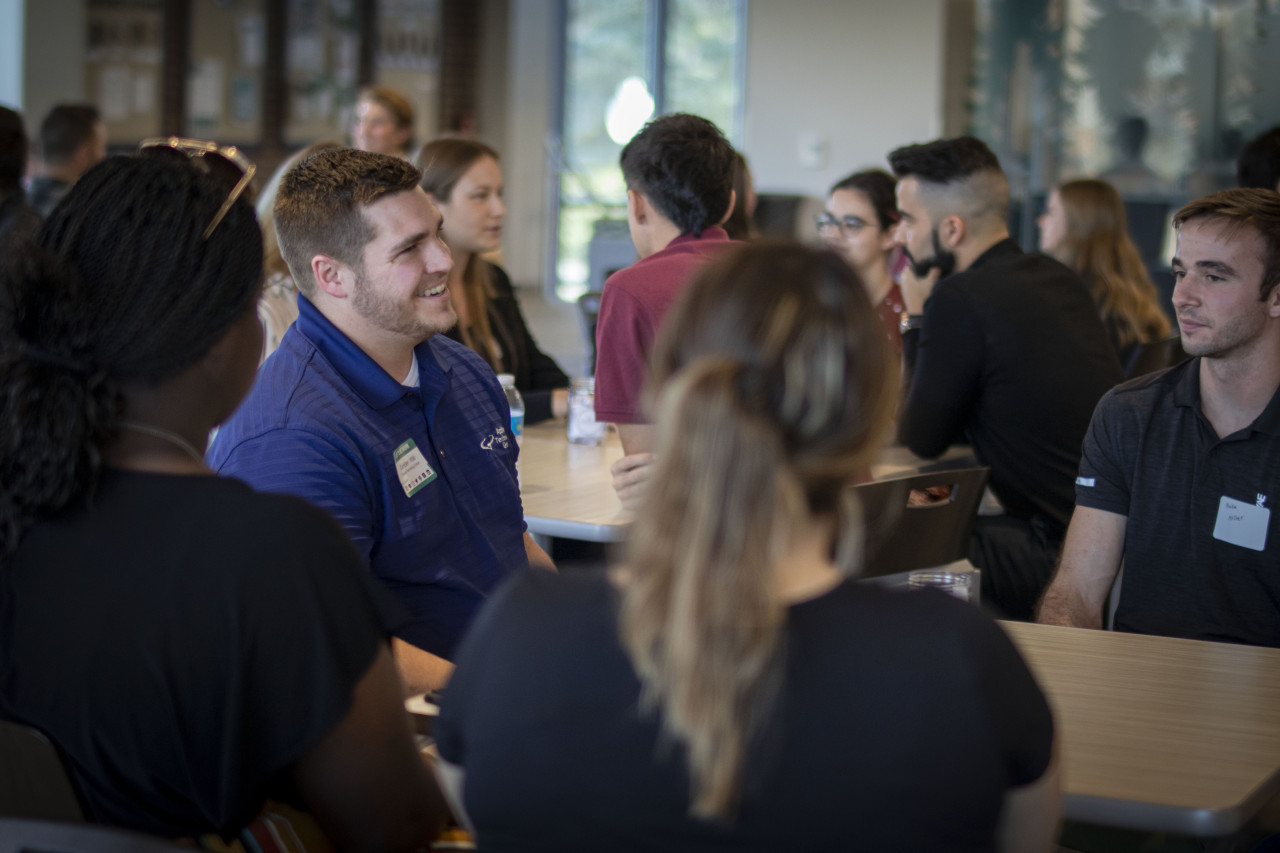 Internships and Real-World Learning
Experiential learning in real-world situations is essential to your education. On campus, we have two student-led for-profit businesses and opportunities for new start-ups. Off campus, we have connections with industry leaders and a reputation for sending excellent interns out into the community. These experiences can help you accumulate work and figure out your speciality.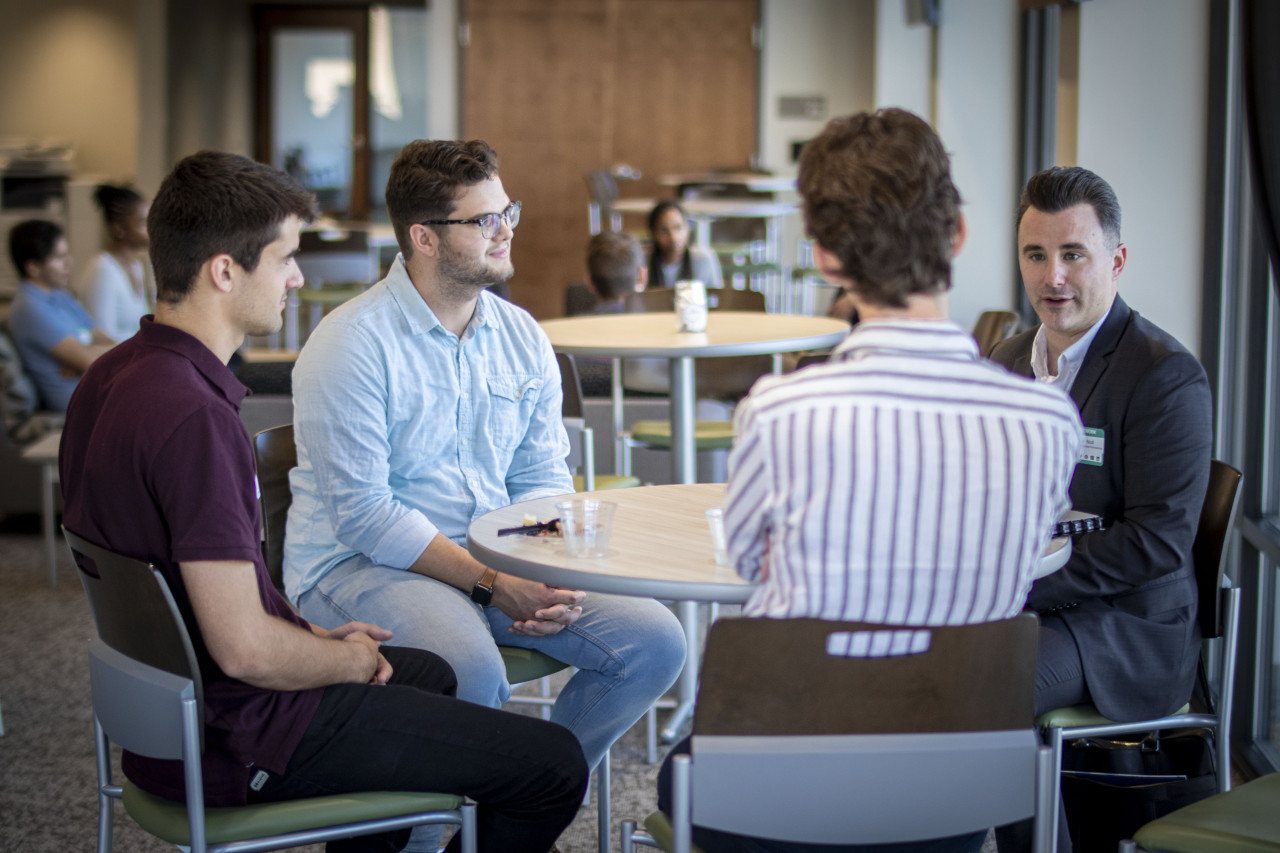 Entrepreneurial Start-Ups
Try your hand as a manager, accountant, marketing executive, and more — all while getting paid. Two start-ups from past students are now ongoing student-led for-profit businesses. Working for these businesses enables you to try out real jobs while gaining practical experience. Learn more about Clear Insights and Clear Distribution.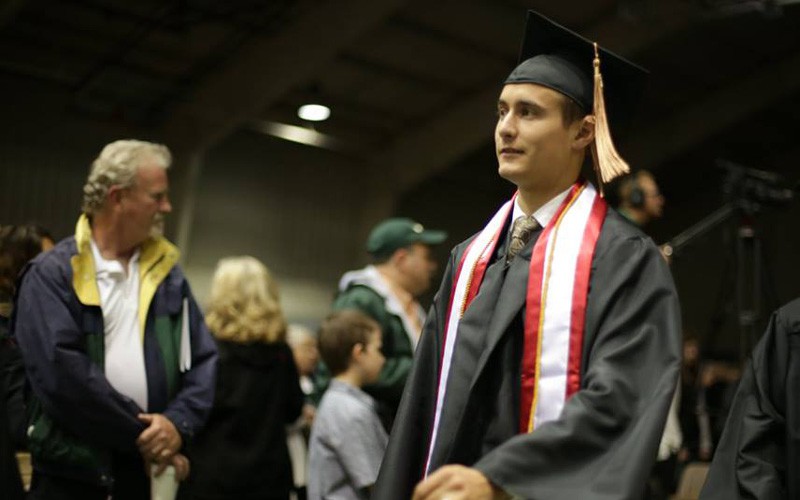 Continue Your Education with an MBA
Your education doesn't have to end at the undergraduate level. With a nationally recognized MBA program, HU is the perfect place to continue learning after you earn your business degree. Whether you have a specific goal you want to achieve, or you aim to advance your career, you have the option to pursue management training and leadership coaching through this post-grad program.
Dedicated Faculty & Staff