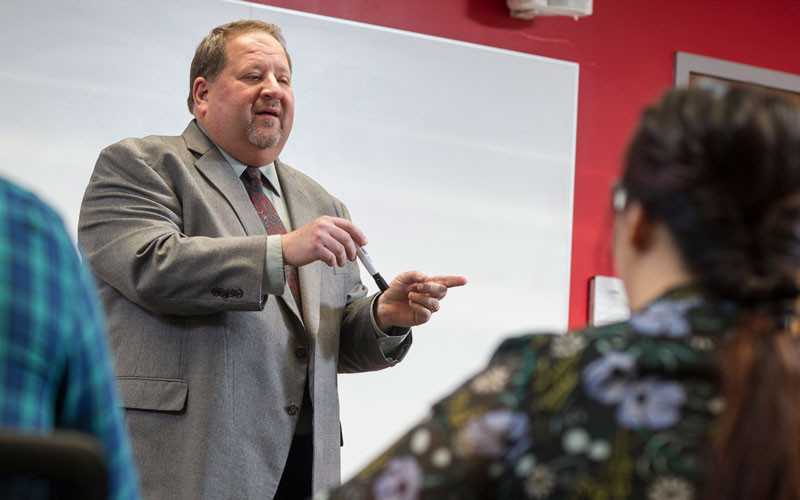 MUSIC BUSINESS MAJOR
Pursue a career in the commercial music industry
As you study music with an emphasis in business at Huntington University, you will engage in courses and experiences designed for someone interested in becoming a contemporary artist or pursuing a career in artist management. This route also opens you up to career paths in operating a commercial music enterprise or working in the commercial music industry. Your time at HU will help develop your knowledge of music, your business skills, and the depth and breadth of your creative energy and expression for the glory of God.
A PEEK INSIDE THE REQUIREMENTS
Music Business Curriculum
Whether you desire to become a musician or manage artists, run a music store or give private lessons, or something in between, HU's music business program uniquely blends the study of music, marketing, and business. With traditional music classes and applied music experiences, you will be prepared to relate your music knowledge to the world of business.
Your courses will help you combine inspiration with discipline, theory with practice, concept with performance, and faith with achievement. You will grow in analytical thinking, self-motivation, communication skills, and self-confidence. You will also have the opportunity to attend a semester at the Contemporary Music Center (CMC) located in Nashville, TN.
Music Theory
Aural Skills
Introduction to Music
Basic Conducting
Music Technology
Introduction to the Music Industry
Music History and Literature
Class Piano
Jazz Improv
Principles of Accounting
Business Organization and Management
Principles of Marketing
Business Law
Computer Graphics
Database
Dedicated Faculty and Staff
You May Also Be Interested In