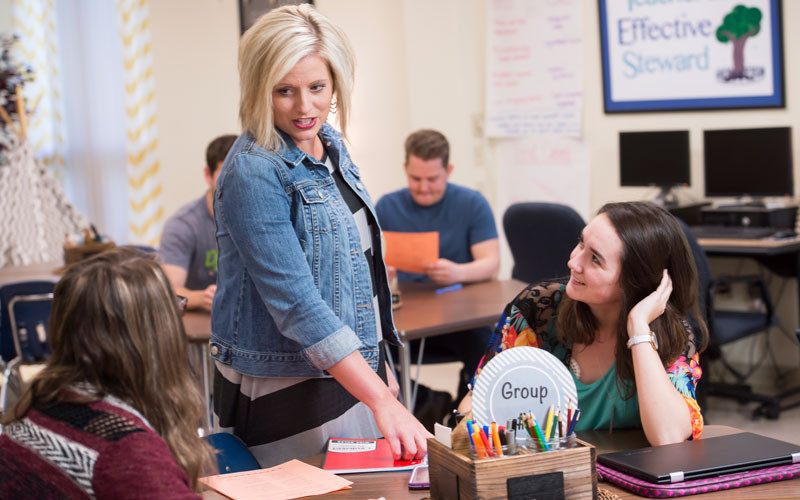 CHORAL MUSIC EDUCATION MAJOR
Share your love of music with the next generation
With numerous studies proving the positive effects of music in infant and early childhood, it's no surprise that music education is an essential part of school curriculum. The profession needs teachers who are skilled and creative musicians, enthusiastic about teaching and learning, interested in young people, and eager to be inspirational role models. The choral music education program at Huntington University will equip you to make a positive impact in the lives of your students through music and effective teaching methods.
A PEEK INSIDE THE REQUIREMENTS
Choral Music Education Curriculum
The unique design of HU's choral music education program allows you to glean insight and training from the faculty and staff in both the music department and the education department, giving you a well-rounded understanding of music education. You'll gain hands-on practice in conducting, choral literacy, and the foundations of music, helping you wield the power of music to benefit students in ways other disciplines cannot.
Introduction to Music
Music Theory
Basic & Advanced Conducting
Orchestration
Choral Arranging & Composition
Applied Voice
Vocal Pedagogy
Music History & Literature
Aural Skills
Dedicated Faculty and Staff
You May Also Be Interested In