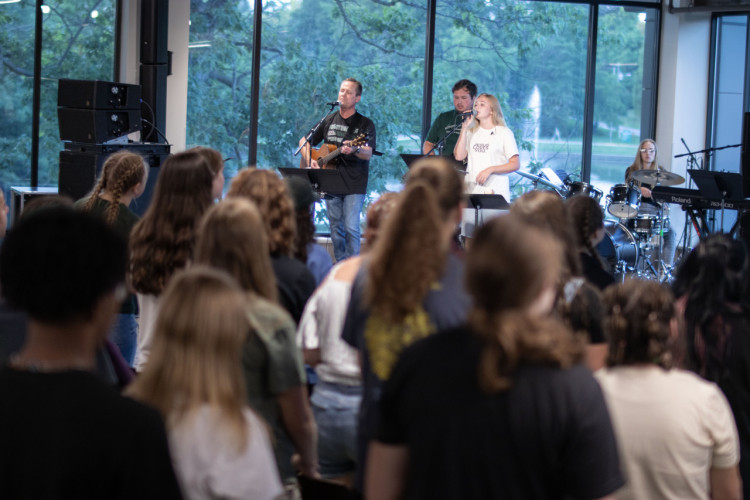 VOCAL PERFORMANCE MAJOR
Sharing your voice—the voice that God gave you—is a gift to the world. Being able to pierce through the silence in the universal language of music can bring both melodic harmony and a sense of harmony and peace to a hurting world. At HU, you'll grow in your ability to use your God-given voice to bring melodies and harmonies to life. As a vocalist, you need to be able to match pitch quickly and accurately, sing back short melodies and rhythms, and sight sing simple melodies on cue. Through studying theory and musicianship, you'll grow in these skills and feel comfortable as a performer and future career musician.
A PEEK INSIDE THE REQUIREMENTS
Vocal Performance Curriculum
The vocal performance major offers intensive vocal training, diction study of Italian, French, German, and English, and study and performance of vocal literature from all major music periods.
Intensive applied study of representative repertoire, technique, musicality, and sight reading provide the centerpiece for our performance program. Along with coaching and performance in applied lessons and labs, you'll have real-world opportunities and on-campus experiences to hone and present your craft.
Music Theory
Aural Skills
Introduction to Music
Basic Conducting
Music History and Literature
Elementary French
Elementary German
English/German Diction and Literature
Latin/Italian/French Diction and Literature
Vocal Literature
Techniques of Musical Theatre
Music Pedagogy
Class Piano
Dedicated Faculty and Staff
You May Also Be Interested In