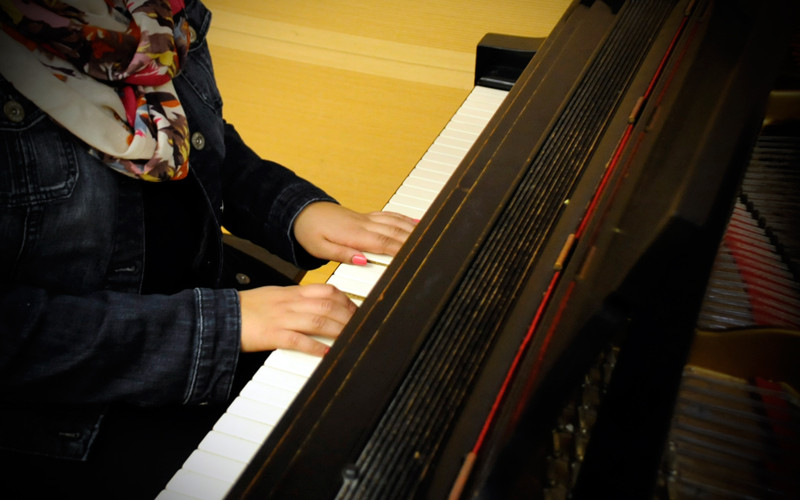 PIANO PERFORMANCE MAJOR
Find the key to musical excellence
Piano doesn't have to just be a hobby. Studying piano performance at Huntington University takes what you've practiced in piano lessons and bolsters your passion with applied lessons, studio labs, and performances. You'll partake in on-campus master classes and recitals with internationally-known guest artists and find inspiration in both their talent and career outcomes. Your professors will help you grow in analytical thinking, self-motivation, communication skills, and self-confidence while stewarding your talent to the glory of God.
A PEEK INSIDE THE REQUIREMENTS
Piano Performance Curriculum
Intensive applied study of representative repertoire, technique, musicality, and sight reading provide the centerpiece for our performance program. Along with coaching and performance in applied lessons and labs, you'll have real-world opportunities and on-campus experiences to hone and present your craft.
As you study piano performance, you will learn how to make the most of all 88 keys—in practice and on stage. Your studies as a piano student will include an accompanying component and an introduction to jazz improvisation and music technology. Accompanists work with all students studying voice or an instrument at no extra fee.
Music Theory
Aural Skills
Introduction to Music
Basic Conducting
Music History and Literature
Orchestration
Piano Literature
Piano Pedagogy
Concert Choir
Symphonic Band
Chamber Orchestra
Jazz Improvisation
Dedicated Faculty and Staff
You May Also Be Interested In