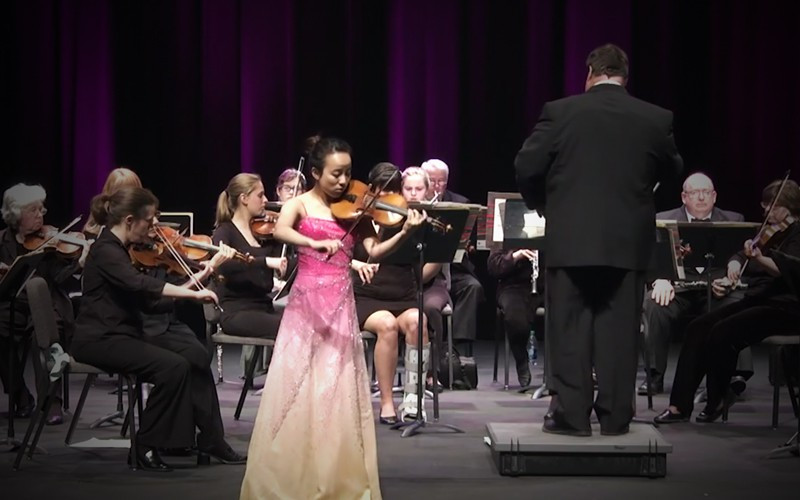 INSTRUMENTAL MUSIC EDUCATION MAJOR
Spark a love for instrumental music in your students
Huntington University's well-rounded music program places an emphasis on instrumental music, creating a place for piano performers, orchestras, and ensembles of all kinds. Your love for instrumental music, paired with a desire to teach students, fits in perfectly with HU's nationally-recognized education department. Numerous studies have proven the positive effects of music in development and cognition, and helping students excel in the music classroom along with their traditional academic routine is a gift worth pursuing. Imagine the joy you can bring to others by instilling a love for instrumental music in your students, just as someone once sparked a love of music in you.
A PEEK INSIDE THE REQUIREMENTS
Instrumental Music Education Curriculum
The unique design of HU's choral music education program allows you to glean insight and training from the faculty and staff in both the music department and the education department, giving you a well-rounded understanding of music education. You'll gain hands-on practice in conducting, instrumental methods and communication, enjoy studying band and orchestral literature, the foundations of music, and more. Your studies will help you wield the power of music to benefit students in ways other disciplines cannot.
Music Theory
Aural Skills
Basic Conducting
Brass/Percussion Tech & Pedagogy
Woodwind/Strings Tech & Pedagogy
Orchestration
Music History & Literature
Instrumental Methods & Communication
Elementary General Music Methods
Middle School Music Methods
Education Psychology
Dedicated Faculty and Staff
You May Also Be Interested In