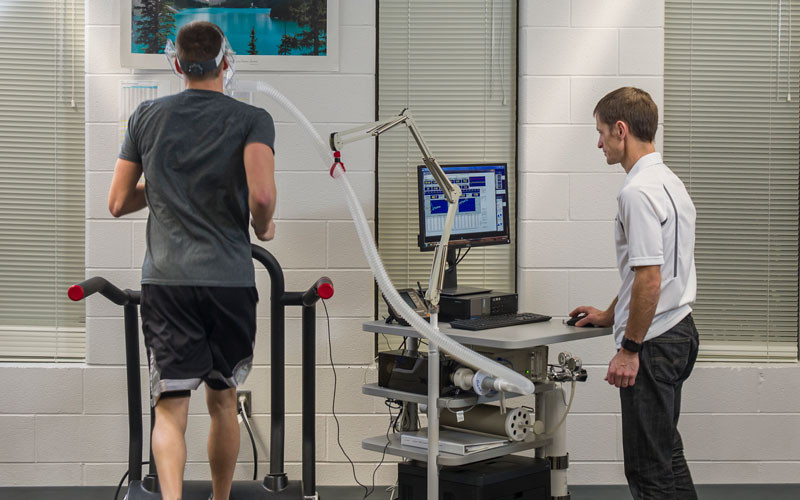 EXERCISE SCIENCE AND NUTRITION MAJOR
Strengthen lives with health and wellness
Channel your passion for sports, fitness, and health into a calling through HU's exercise science and nutrition program. As you plan your future career, whether it be in coaching, strength and conditioning, corporate wellness, personal training, or something similar, this program will train you with the education and skills necessary to hit the ground running after graduation. You'll be taught by credentialed field experts and thoughtful leaders aimed at equipping you to share the knowledge of health with the world.
A PEEK INSIDE THE REQUIREMENTS
Exercise Science and Nutrition Curriculum
In studying exercise science and nutrition at Huntington University, you will be ready to enter the workforce and make a difference in people's lives immediately after college. This program includes a foundation of coursework in strength and conditioning, nutrition, exercise physiology, and much more. It is also supported by extensive coursework in business and psychology. In addition to traditional classroom learning, you will gain over 400 hours of practical experience, putting what you learn into action.
Foundations of Exercise Science
Health and Fitness Testing and Prescription
Nutrition
Medical Terminology
Sports and Exercise Psychology
Structural Kinesiology and Biomechanics
Prevention of Care and Athletic Injuries
Principles of Strength and Conditioning
Dedicated Faculty & Staff
You May Also Be Interested In