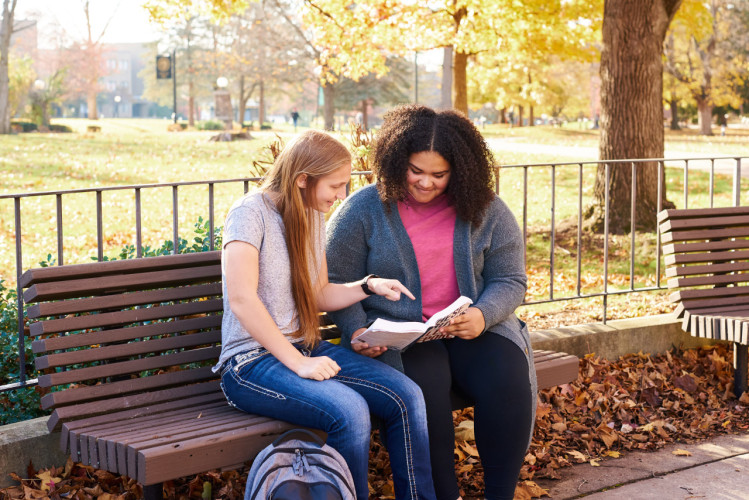 LITERATURE MAJOR AND MINOR
Journey the world through your favorite stories
Get ready to travel the world without even leaving the library. As a Huntington University literature student, you will study biographies, novels, short stories, and more from around the world taking a closer look at history's riffraff, elite, and forgotten. It won't just be the stories of other people you dive into—professors will encourage you to strengthen your own beliefs so you can confidently and thoughtfully share your own redemptive story with others. You'll also have opportunities to take a physical journey around the world, seeing some of the places you read about in your literature classes.
A PEEK INSIDE THE REQUIREMENTS
Literature Curriculum
Studying literature at HU exposes you to a world of opportunities. You'll read and discuss ancient civilizations from translations of fragmented tablets like The Epic of Gilgamesh, unveil the tragic flaws of Greek playwrights and their heroes such as Euripides and Medea, decipher Middle English in The Canterbury Tales, and follow the epic journey of Sir Gawain or Huckleberry Finn. Each story will help you analyze and engage with text until you understand why a writer or character makes the choices he or she makes, while taking a closer look at the redemptive Gospel story we all live in.
Academic Writing & Research
Perspectives on Literature
How to Read Literature
Stories from the Future
Writers of Faith
Into the Wild
Coming of Age
Southern Accents
Who Am I?
Dedicated Faculty and Staff
You May Also Be Interested In