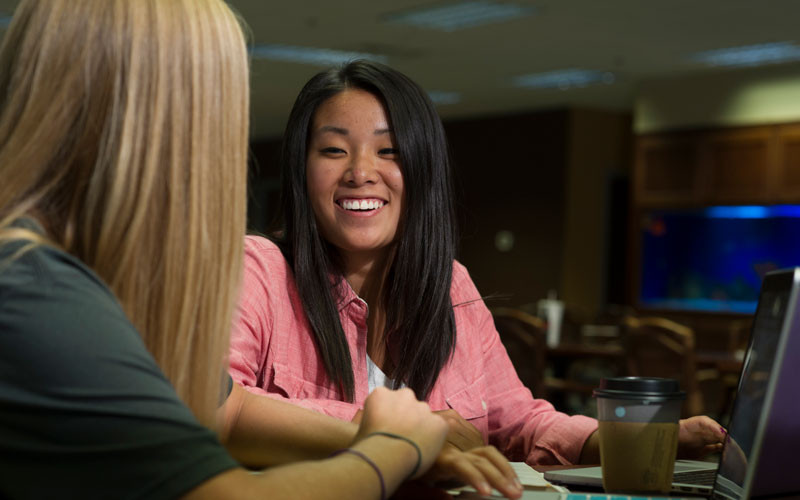 PUBLIC RELATIONS MAJOR & MINOR
Advocating for brands, educating the public.
A career in public relations is exciting, fast-paced, and ever-changing. From traditional platforms to digital PR, the field is no longer just about mass press releases, but rather changing policy, providing guidance and influence to organizations, and educating the public. You will gain essential skills needed to anticipate, analyze, and interpret public opinion about important issues, all while learning to tell stories through various mediums. Public relations is a specialized career that spans industries, meaning you can find your niche just about anywhere.

A PEEK INSIDE THE REQUIREMENTS
Public Relations Curriculum
As an aspiring public relations professional at Huntington University, you will need to be well-versed in a variety of skills, such as writing for print and digital formats, social media marketing, community engagement, crisis management, and have a solid understanding of search engine optimization (SEO) and search engine marketing (SEM). In addition to this essential training, you will also learn how to comprehend and utilize data to support creative ideas and measure the effectiveness of public relations campaigns. You will grow in professionalism, the ability to think proactively, and form a solid ethical perspective.

Introduction to Communication
Social Media
Introduction to News Writing
Interpersonal Communication
Mass Communication
Principles of Public Relations
Organizational Communication
Argumentation & Persuasion
Media Campaigns
Introduction to Creative Cloud: InDesign
Principles of Marketing
Advertising & Promotion
Dedicated Faculty and Staff
You May Also Be Interested In