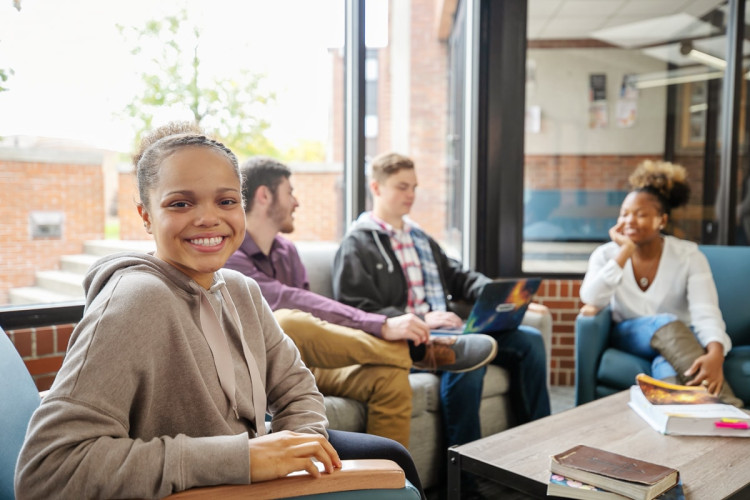 COMMUNICATION STUDIES MAJOR AND MINOR
Communication prevails through the ages
As you major in communication studies at Huntington University, you will follow in the footsteps of effective communicators who have studied at HU for over 125 years. In the earliest days of HU (originally known as Central College), learning how to communicate effectively and engagingly was just as important then as it is now. This major has a rich history and legacy of equipping students with the tools, theory, and practical experience to make a difference through effective communication.

A PEEK INSIDE THE REQUIREMENTS
Communication Studies Curriculum
Your coursework and hands-on experiences are designed to help you turn a solid foundation in communication into a variety of careers. Whether you're interested in entering the business world, sharpening your writing or speaking skills, or pursuing a continuing education degree, communication studies is where to start.
You will focus on elements of organizational, interpersonal, cross-cultural, and mass communication while learning about theories of communication and rhetoric and applying your knowledge in real-world scenarios.

Introduction to Communication
Social Media
Introduction to News Writing
Interpersonal Communication
Mass Communication
Communication Theory & History
Introduction to Research Methods
Intercultural Communication
Organizational Communication
Argumentation & Persuasion
Nonverbal Communication
Media Law
Dedicated Faculty and Staff
You May Also Be Interested In