HU OTD Graduate Receives Fellowship at Johns Hopkins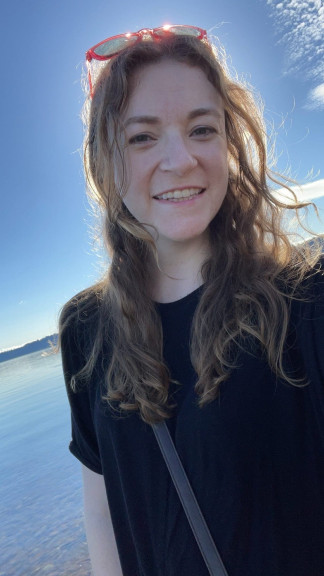 FOR RELEASE: Wednesday, June 14, 2023
Huntington University is thrilled to announce that Kelli Daller, OTD, OTR, a graduate of HU's Doctoral Program in Occupational Therapy, has been awarded the prestigious American Occupational Therapy Association (AOTA) Johns Hopkins Mental Health Occupational Therapy Fellowship at The Johns Hopkins Hospital.
Daller graduated in May 2020 with a Doctor of Occupational Therapy degree from Huntington University, where she consistently demonstrated a deep passion for mental health occupational therapy and a commitment to delivering high-quality care to individuals facing mental health challenges. Her exceptional academic record, exemplary clinical skills and dedication to evidence-based practice have distinguished her as a deserving recipient of this fellowship. Since graduation, Daller has been working at the Gage Center of Forensic Excellence in Lakewood, Washington. This summer the fellowship will take Daller to Baltimore, Maryland, where she will remain for 12 months to complete the fellowship experience. During her tenure, Daller will gain expertise in mental health OT as she rotates through various clinical areas to gain advanced clinical practice and teaching in:
General Psychiatry Service
Schizophrenia Service
Mood Disorders Service
Child and Adolescent Psychiatry Service
Geriatric Psychiatry Service
Motivated Behaviors Service
Pain Treatment Service
Eating Disorders Service
"I am motivated and excited at the opportunity to advance my clinical skills and increase my knowledge as a mental health occupational therapy practitioner through mentorship through the Johns Hopkins Mental Health Occupational Therapy Fellowship," said Daller. "I am passionate about working in the mental health setting, and I feel there is much more for me to learn in this specialized setting as an occupational therapist."
Daller also said that she hopes to be board certified in mental health by the AOTA at the end of her fellowship experience.
Huntington University congratulates Dr. Kelli Daller on this prestigious achievement. Her selection as a fellow reflects the caliber of education and mentorship provided by the occupational therapy program at Huntington University. We have no doubt that Dr. Daller will continue to make significant contributions to the field of mental health occupational therapy, advancing the profession and positively impacting the lives of individuals in need.