Bippus State Bank Gifts $50K Toward University Film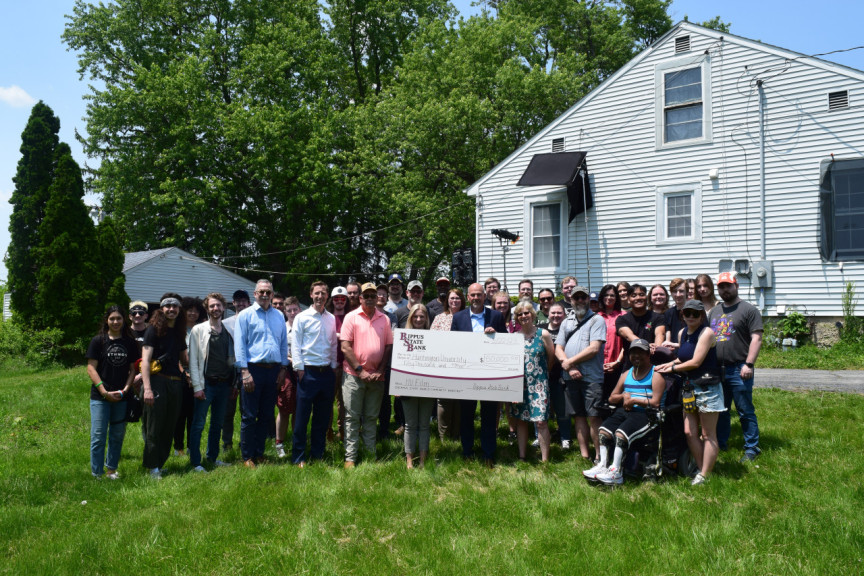 FOR RELEASE: Monday, August 14, 2023
Huntington University has received $50,000 from Bippus State Bank that will go directly toward the creating of HU's second feature film, Patterns.
"It's our pleasure to present this check to the Huntington University Film Department," said Eric D. Fawcett, president and CEO of Bippus State Bank. "We were able to visit the set and see firsthand how HU Film is providing students with hands-on experience in all aspects of film production. It's obvious Huntington University's Film Program prepares graduates to bring their visions to life on the big screen. We are proud to support HU Film and contribute to the production of this film."
The production of Patterns comes on the coattails of the successful premiere of HU's first feature film, Wayfaring Stranger.
"We are the only private college in Indiana that is consistently making Independent SAG feature films," said Dr. Lance Clark, dean of the arts, professor of digital media arts/film, and producer of Patterns. "To have the financial support of our community and especially businesses like Bippus State Bank means so much to every one of us who is attempting to do big things for the industry and for our students. My goal is to bring feature filmmaking to Indiana, and we are now one step closer."