$10K Grant to Benefit Aspiring Vet Tech Students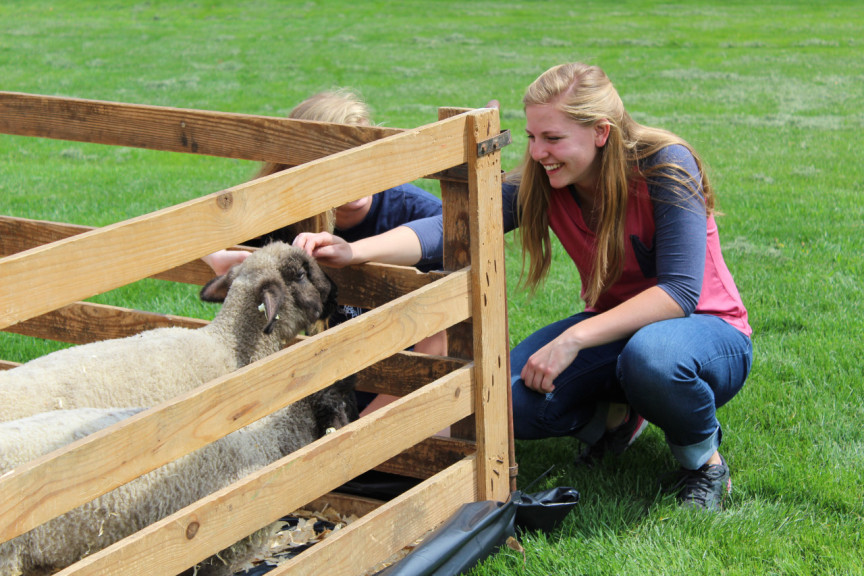 FOR RELEASE: Thursday, August 10, 2023
Huntington University received a grant for $10,000 from the Duke Energy Foundation. Altogether, the Duke Energy Foundation awarded more than $300,000 in shareholder-funded grants to 16 organizations to provide job search, education and specialized training opportunities for Hoosiers.
"The Duke Energy Foundation continues to invest mightily in the next generation of leaders," said Nate Perry, managing director of the Haupert Institute for Agricultural Studies at Huntington University. "We are thankful for the continued interest and support of Huntington University and the students in the Department of Agriculture. This year's gift focuses on students looking to enter the veterinary medicine industry and will provide students with a great jump-start to their education as they prepare for their future career."
Huntington University will use the funds to equip students with hands-on training to master skills needed for the Veterinary Technician National Exam (VTNE) to become credentialed veterinary technicians.
More specifically, according to Perry, HU will use the grant funds to "purchase some vet medicine training models for students to utilize. These models will serve as another tool in the students' toolbox as they prepare themselves to work with live animals and ultimately work towards mastering the skill set required to be a registered vet nurse. These models will prepare students to complete their courses, sit for and pass the VTNE and ultimately make an impact in the veterinary industry. They will be well-prepared individuals entering the workforce."