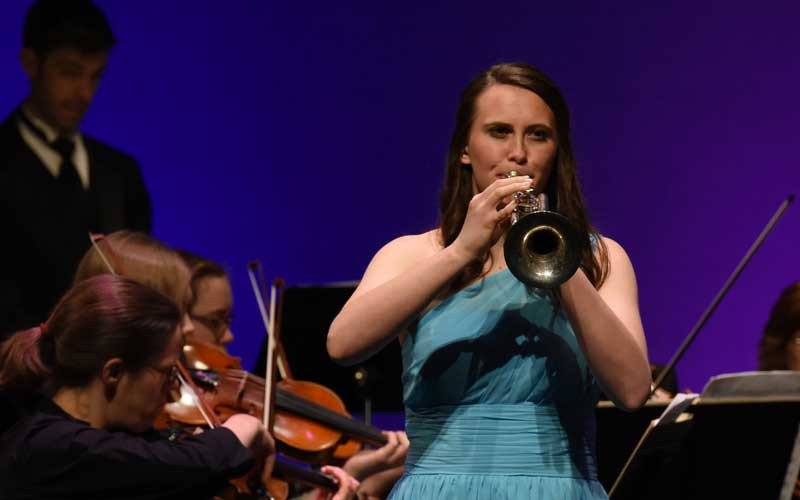 MUSIC MAJOR AND MINOR
Learn the language of music
Discover the essential components of music during your time at Huntington University. From musicology, exposure to the diversity of world ethnic music, and looking at how music affects and is affected by culture, history, and more will shape your view of music and help you develop a well-rounded music ability. Whether you hope to perform, instruct, critique, or compose, a career in music is broad with several opportunities. As you study music at HU, you will learn how to steward your God-given talents and turn your passion into a professional career.
A PEEK INSIDE THE REQUIREMENTS
Music Curriculum
The unique design of Huntington University's music curriculum equips you with a preparatory overview of historical periods, styles, and literature—all essential for a strong foundation in music. You will also be well-versed in written theory and musicianship to prepare for a professional career or graduate school.
Modest piano and vocal skills are essential for every musician in the field, and your courses will prepare you to pass the basic piano proficiency exam at the end of your sophomore year, honing in on skills such as improvisation, scales, sight-reading, chord charts, and harmonization.
Music Theory
Aural Skills
Introduction to Music
Basic Conducting
Music History and Literature
Class Piano
Class Guitar
Applied Lessons
Concert Choir
Dedicated Faculty and Staff
You May Also Be Interested In