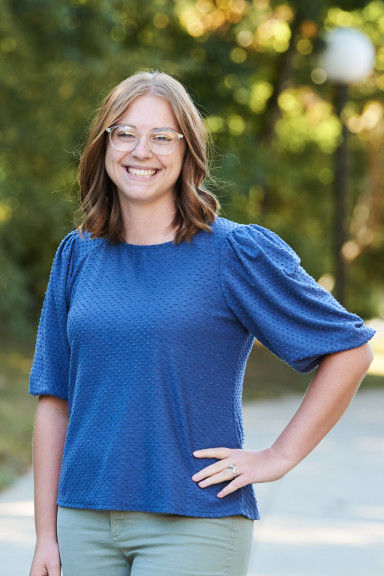 Breanna Burkle
Hello! My name is Breanna Burkle, and I am your admissions counselor. I'm a Huntington Unversity alumna with a Bachelor of Arts degree in international and development studies and Christian ministries. I loved being a student at HU, and now I get paid to tell others about why HU is great!
My advice to you: Get plugged in and invest in your community while you're here! There will never be another time in your life like the time you have here at HU. Compete in Olympiad events, develop relationships with your professors, and get to know the people on your floor. Most of my favorite memories are from just the normal, everyday moments of living life together with the girls in my residence hall.
A few fun facts about me:
My first job after college was being a youth pastor, and I loved it; my favorite memories of that experience were definitely the camps and retreats
I'm a licensed pastor in the Missionary Church
I love being outside, especially hiking, kayaking, camping
All of my bucket list items involve a National Park — Acadia National Park and the Redwoods are definitely at the top of my list
I love exploring local coffee shops in any new city I visit!